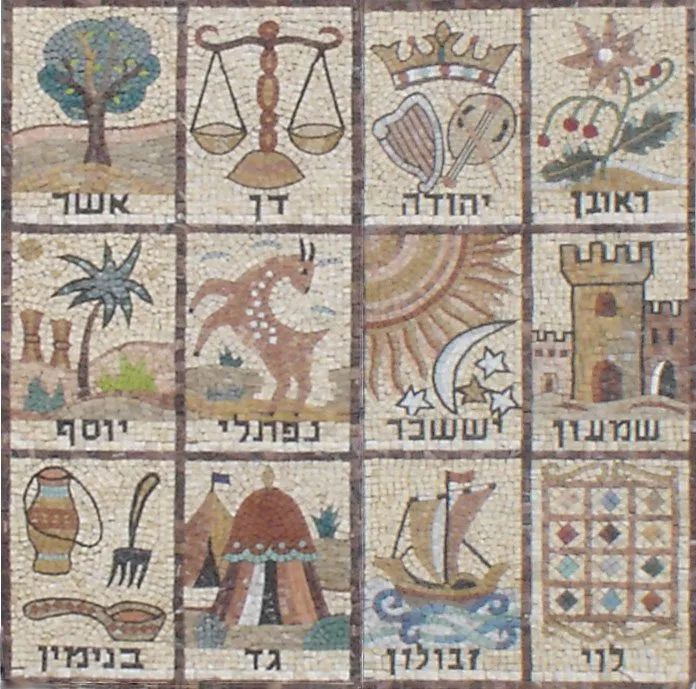 Do you know what tribe you're from?
| Published: December 02, 2021
My friend Christopher wrote:
Hi Gidon!
I had a quick question: do you know what tribe you're from?
My response:
The question is quick but the answer is long

As written in the Book of Genesis, the third forefather of the Nation of Israel, Jacob, had 12 sons, whose descendants became the Tribes of Israel. These tribes settled in their tribal inheritance lands in the Holy Land, from Dan in the north until Judah in the south. The tribe of Levi was not given a land inheritance, but rather was commanded to serve in the Temple and be itinerant teachers.
Shortly after the conclusion of King Solomon's reign, the commonwealth split, with ten tribes north of Jerusalem and Judah to the south. These two kingdoms had a surprising relationship for almost three hundred years, sometimes warring with each other and sometimes combining forces against common enemies.
After some 300 years, as described in the books of Kings and Chronicles and elsewhere, the northern kingdom was conquered by Sancherib, who exiled most of its inhabitants. Some of them, though, escaped to the southern kingdom of Judah, especially the city of Jerusalem, where they lived until Judah was conquered by Nebuchadnezzar about 100 years later.
During this 100 years period, the exiles from the Northern kingdom probably assimilated with their cousins the Judahites. All the rest, who were exiled earlier, were spread throughout Sancherib's Assyrian empire and soon assimilated.
Today's Jews are descendants of the Judean exile of 586 BC, who as I wrote above included descendants of all of the Northern Kingdom's tribes as well.
The tribe of Levi kept its heritage to this day, with many Jews knowing that they are descendants of Jacob's son Levi, and some keep the tradition that they are priestly children of Aaron, brother of Moses.
All other Jews (including me) have no specific tradition from which tribe they stem from, except perhaps the newly discovered Ethiopian Jews who claim they are from the tribe of Dan, and the newly discovered Indian Jews, who claim they are from the tribe of Mennasseh.
But we are all "Jews!"
Hope that helped!