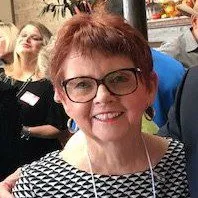 What is the main focus of your activities today?
Hosting Israelis at our home, and finding other places for them to speak. Targeting other like-minded people in Texas and surrounding States to be aware of a speaker coming to our area. Most of the money for the 501c3 has gone to security issues in Judea and Samaria.
How long have you been doing that?
Hosting mostly Orthodox Jews since Oct. 2011.
What are some of the successful related programs or projects that you have done this year and in past years?
When I have Israeli visitors come to my home, and they make friends with my Christian friends, I feel I have done my primary job. Nothing pleases me more than to see strong, lasting connections made between these two groups. Most Christians have never been to Israel, and most have never known even one Jewish person, but G-d brings the Jewish people and Israel to our home.
As Chapter Chair for Americans for a Safe Israel I have been privileged to make many contacts with the pioneering heroes and heroines of Israel. It is through these connections that we have had so many marvelous Israeli visitors.
In 2018 we created Texans For A Safe Israel as a 501c3 to raise money for security related projects as well as Holocaust Education in America. We have seen to the continuing financial needs of a widowed Holocaust Survivor in our area. We are looking at having Tova's Story written and published.
In 2016 I was given an award by Bnai Zion for bridge building between the Jewish and Christian Communities. I was later asked to serve on their Board, and continue until now. Wonderful contacts have been made. Lasting friendships have formed.
Today I serve on the Advisory Committee for Israel Now Forum. I am also on the sub-committee for finding potential teachers for this site. This is a great honor to me, and I take my job very seriously.
How did you get to where you are today?
It is all about connections, and G-d has made those connections and continues to do so.
What is your "testimony"?
I was born in 1948 in a home that had great reverence for the Jewish people and Israel. Watching the Eichman Trial I was profoundly affected by the question, "why didn't someone help them". In 1972 I read THE LATE GREAT PLANET EARTH. I had begun to question the Bible veracity. I read Scripture written thousands of years before that had come to life. I was in Bergen, Norway on 9/11. My dinner partner, who I had never met, quickly became a raging anti-semite. No one would speak up for the Jews or Israel. I did speak up, but I knew so little, except the Jews are G-d's Chosen People and HE gave them the Land of Israel, and our part is to be a blessing to them. On the way to the elevator I made the decision to get on an upcoming Israel trip. To my knowledge, we were the only tour group in Israel that October. Our guides were Orthodox Jews that lived in Judea and Samaria, a tough place to be during the Intifada. Their knowledge of Scripture stunned all of us. It was as if they just "stepped out of the Bible". They were truly living out Scripture.
I went back with this group in 2003, and in 2008 I went with another church group and saw what most church groups see…not much. It was as if the Bible Land of Israel did not exist. We never met an Orthodox Jew. My heart broke for those people who had come to Israel as a destination on a bucket list, or a pilgrimage.
In 2011 I received an email from the IDF in realtime about the Massacre of the Fogel Family in Itamar. Previously I had read about the mission trips of Americans for a Safe Israel. I felt if there was ever a group that would take me to Itamar it would be them. I have absolutely no rationale for that, but I met Rabbi Moshe Goldsmith, who was then the Mayor of Itamar on that trip. He and his wife, Leah, have become our close family friends.
Through the years we have hosted some wonderful people, among them,
David Wilder, Sondra Baras, Dror Vanunu, Rabbi Yehuda Glick, Deputy Mayor of Jerusalem, Arieh King, Marc Provisor, Gidon Ariel, Rabbi Chaim Eisen, Avi Lipkin, ….all Divine Connections, and each one of these is like seeing the Bible come to Life. I have a friend who says …"if the Bible were being written today it is men and women like this that would have their own book". I never know who is coming. It is really a Divine Surprise for me! G-d gave us this wonderful house with His own little Kosher Cabin. I just have to do my small part, make a few cookies and ask G-d to help me find people to come listen to their story.
What do you think God is doing with regard to Jewish-Christian relations?
I believe Christians are going back to their roots, and the blinders from church anti-semitism of the last 1900 years are coming off. Jesus lived an Orthodox Jewish life, the Bible was written by Jews, for Jews and about Jews, Jesus never came to start a "new religion", but to bring Restoration AND TO BRING IN THE NATIONS to the G-d of Israel. Paul always lived an Orthodox Life, and he never encouraged Jews to leave Judaism, nor did he encourage Gentiles to convert, but he did encourage them to be "Jewish" in lifestyle. Every time Scripture is mentioned in the "New" Testament it is always referring to Scripture in the"Old". Christian eyes are beginning to open regarding the Sabbath and Torah. The numbers are still small, but growing exponentially, as people are yearning for Jewish fellowship and Torah teaching. When we get to know each other, the Christian top agenda of proselytizing becomes a moot point. We begin to realize the damage that has been done to the Jewish people by the "church". A new era of "can't we just be friends" is dawning.