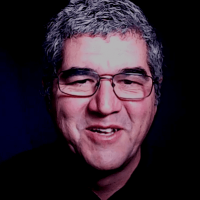 Even Derech Educational Initiatives
www.haivri.com
Kfar Tapuach, Shomron, Israel
What is the main focus of your activities today?
"After a decade of leading Geopolitical tours in the Shomron for influencers, I am now enrolled in a 14 month course to become a licensed tour guide for all parts of Israel.
I am elected as a Councilman in the Shomron which is a voluntary position and for work I am a consultant for foreign engagement and strategic relationship management and social media."
How long have you been doing that?
For about the past 15 years.
What are some of the successful related programs or projects that you have done this year and in past years?
"Over the past decade and a half I have worked with the Shomron Regional Council in different capacities all focused on developing platforms for international affairs, this has included organizing and leading diplomatic delegations to foreign capitals Washington D.C., London, Brussels, Lagos and Nairobi. Organizing conferences in support of Israel in the US Congress, European Union and other sites.
I have hosted hundreds of high profile guests on a one day geopolitical tour in the Shomron for visiting influencers and dignitaries aimed at giving them direct access and "hands on" information about key issues that Israel is being challenged on in the international debate on Israel's territories in Judea and Samaria.
I have been at the front lines of two bridge building efforts,1. Building better relations, understanding and mutual respect between Jews and Christians. 2. Establishing relationships and platforms for dialogue and cooperation between Israelis and Palestinians in Judea and Samaria."
How did you get to where you are today?
By developing good avenues of communication outside of the expected comfort zone. Reaching out to people in other communities and countries. Showing respect to beliefs of others without being judgmental while at the same time not compromising on my own Jewish faith and values.
What is your "testimony"?
"We live in one of the most amazing times in history, nearly 2000 years after the destruction of the Temple in Jerusalem and the loss of Jewish sovereignty in the land of Israel, the Jewish people rose up from all parts of the diaspora and returned to the ancestral biblical homeland to re-establish the modern Hebrew speaking state of Israel. Fulfillment of these prophetic events is a clear sign of the process of the beginning of the redemption that we read about in the Bible.
These events have sent waves into theological thought not only for Jews, but no less for Christian who for many years believed that God had disregarded his covenant with the Jews and that they were doomed for life in disgrace and suffering. These realizations have opened opportunities for new understanding and friendship between Jews and Christians which may replace centuries of hostilities and persecution. I hope to be instrumental in guiding the winds of change towards a blessing for the people of Israel and the nations who bless Israel. "
What do you think God is doing with regard to Jewish-Christian relations?
I trust God is doing what is right.