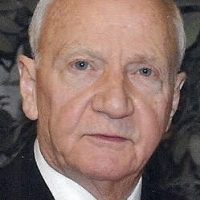 What is the main focus of your activities today?
Evangelical Christian Pastor. Building (Gesher) Bridges of friendship and trust in the local Jewish Community and in Israel.
How long have you been doing that?
30 years. Physical Gesher Room in our building with local family's parent's Holocaust items recovered after liberation.
What are some of the successful related programs or projects that you have done this year and in past years?
Arraigned and hosted about 12 Tours to Israel. Invited last year by the local Jewish Federation to represent the Christian community in the annual Yom Hashoah program In Columbus, Ohio
How did you get to where you are today?
Have led tours to Israel and have been in the land 17 times. From a teenager was taken under wing by 12 Jewish men who mentored me. I developed a genuine love and affinity to the people and the land. My wife and I take our yearly vacations in Jerusalem as home base for the last three years.
What is your "testimony"?
I am a Christian ( Evangelical ) Pastor of the same congregation for 37 years now. From my earlier relationship with 12 Jewish men who took me under wing as a teenager, I was able to recognize the many thing our faiths had in common. Built my congregation over the years by teaching the many connections between our Faiths. We are strong supporters of Israel, The Jewish People, and support Aliyah financially each month to families or lone soldiers that have been approved to make the journey. Build a Gesher with a Holocaust Wall and other items that reflect our commitment to building these bridges. Rabbi Tuly Weisz dedicated this wall with help and support from the local Jewish community in July 2014.
I have many Jewish friends in Israel and many of them have spoken in my church. Rabbi Tuly Weisz of Bet Shemesh and I met in February 2013 and have forged a great friendship. His Mother still lives in Columbus, Ohio near us. One of my highlights while visiting Israel and vacationing there was December 2018 my wife and I had the honor of getting a 45 minute private sit down meeting with Rabbi Shlomo Riskin in his office in Efrat. Such a great, gentile man!
What do you think God is doing with regard to Jewish-Christian relations?
Strengthening the relationship between us. We share the same values, democracy, and love for life. We need each other more now than ever before.