Course:
Modeh Ani and Asher Yatzar

by

Gidon Ariel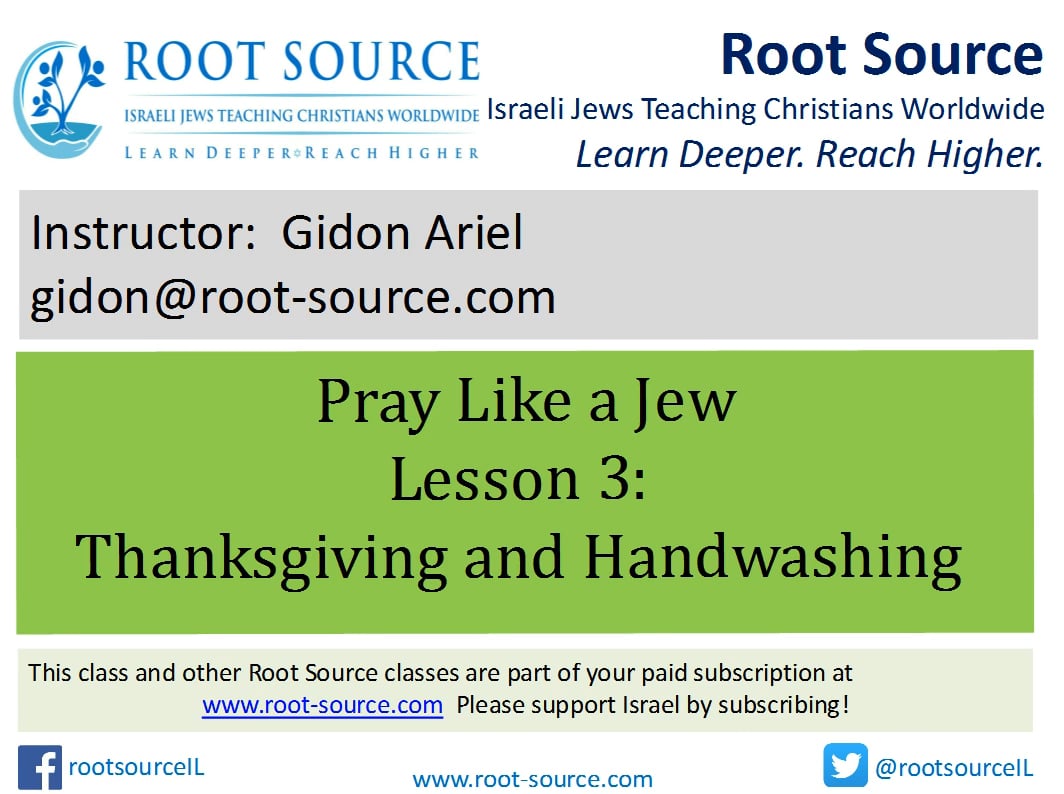 Course:

Modeh Ani and Asher Yatzar
---
What are the very first words you speak in the morning, and how quickly do your words turn towards God? Gidon shows us the words that form 'the kernel of the foundation' of his day. Bob's Application: Have you ever heard a story about someone who prays in their sleep and wakes up praying? That's pretty rare. But this is an easier question: after you awaken, what is your first thought and your first word, and is your first word a prayer? In Christian circles we consider most of these questions as being in the personal or private category. When is the last time somebody asked you this question? What I find uplifting, and yet challenging is the idea that Jews have discussed it at length, and have a come up with a common, taught method for how a day should begin well. And here is the good news – their first words fits nicely with what many of us have also been taught – that there is no better way to enter the gates of the Lord's presence than with thanksgiving.
---
Here are the lessons in the Modeh Ani and Asher Yatzar course: