Course:
The Land of Israel 1

by

David Ha'ivri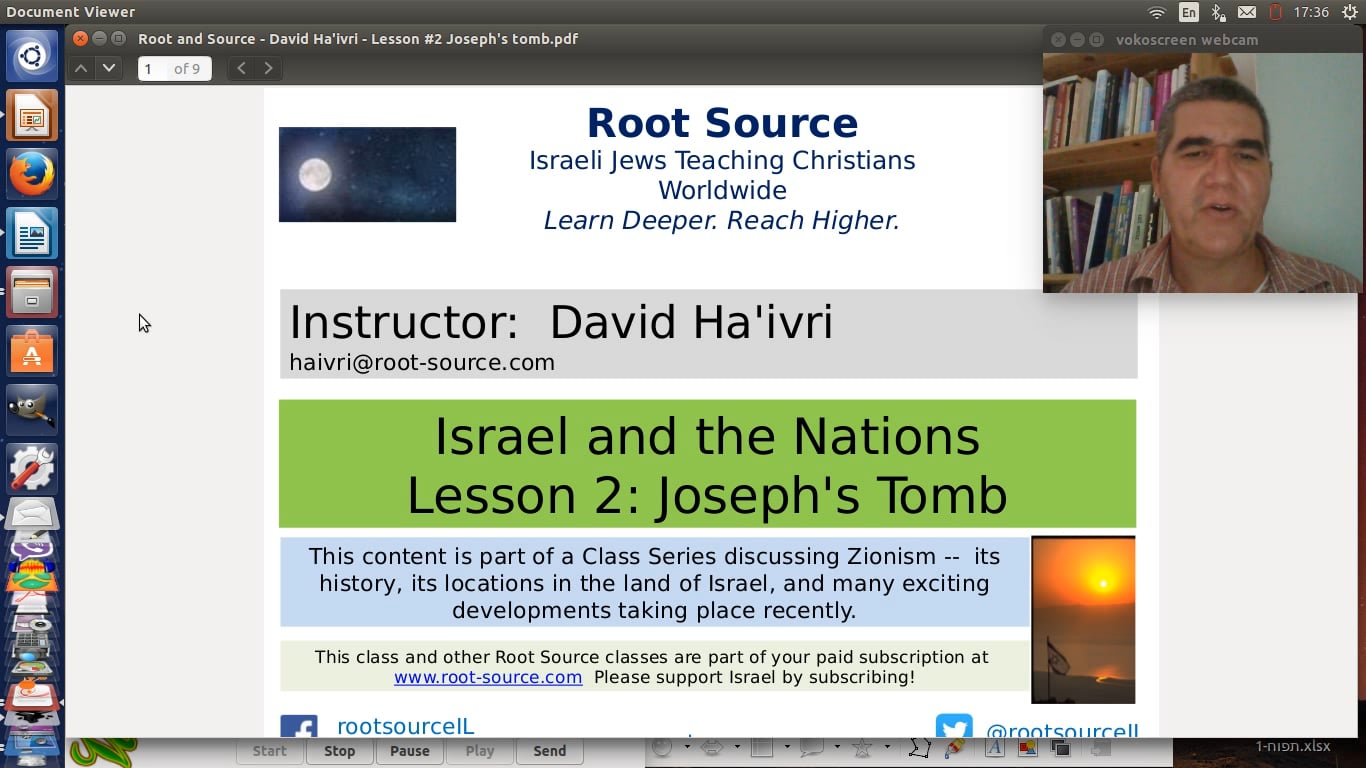 Course:

The Land of Israel 1
---
What are the three locations in which the scripture give undisputed claim to the Jewish people, for certain pieces of land? Joseph's Tomb in the town of Shechem (Nablus) is one of them, and David explains its modern history. Bob's Application: In Ephesians 4:26 we are told that there can be an appropriate time and place for anger, but even in such cases it is not ever permissible for this anger to lead to sin. David HaIvri lives nearby to Joseph's Tomb, so clearly this sacred place which he can no longer visit regularly, is a constant reminder to him of what 'is not right' according to God's promise. How can we learn from this? Go back and review the place in this video where David speaks about the riots that overtook that holy site and look carefully at David's face. While I see an EXPLANATION of the justifiable anger he and other Israeli's must feel, I DO NOT see any evidence of hatred in his voice, nor on his face. What I see is a beautiful application of Paul's admonishment to the Ephesian church: 'Be angry, but do not sin'. What is happening in our lives that is unjust? What is unresolved? Where are the places in our sphere of influence where our adversary seems to have at least won a major battle, even if not the war? We need to do the same. We can be angry at injustice, but we cannot miss the mark in the process, lest God also determine that He must first correct us before He can work to resolve the overall injustice.
---
Here are the lessons in the The Land of Israel 1 course: