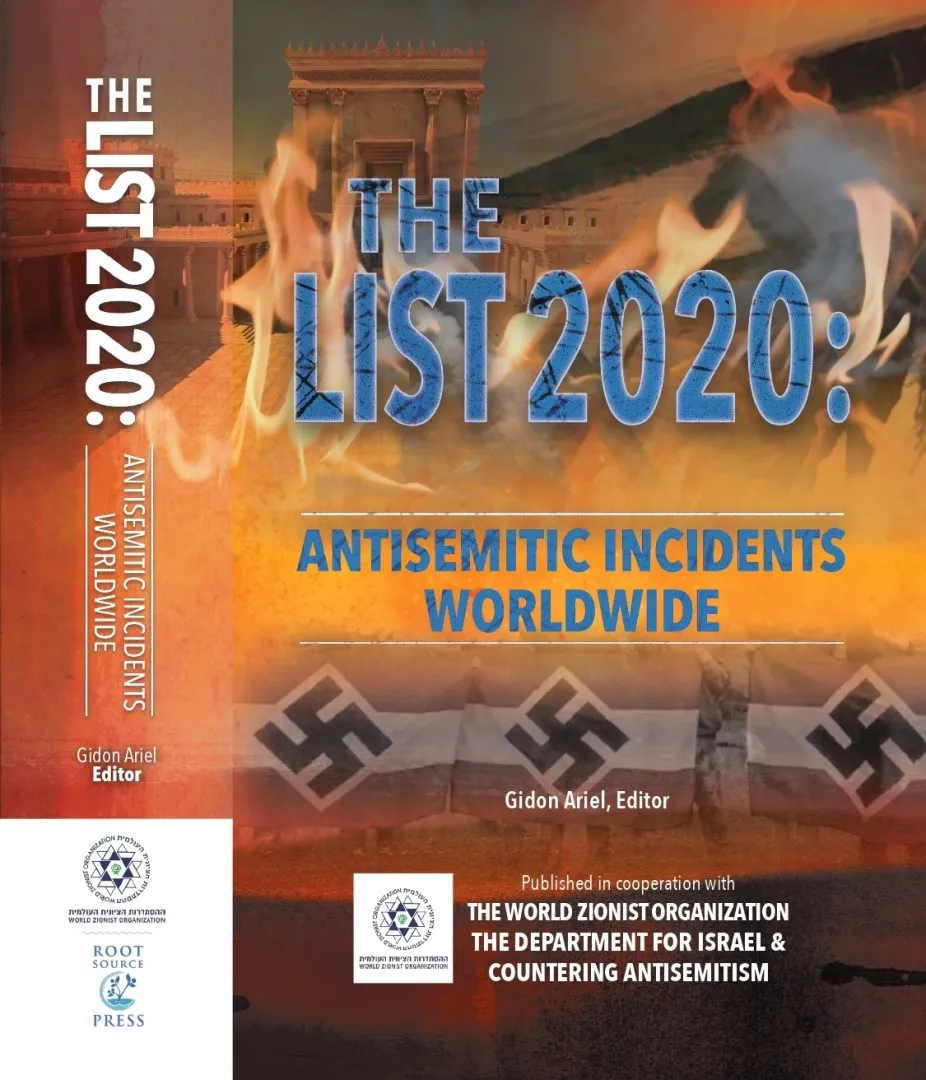 The LIST 2020: Antisemitic Incidents Worldwide
| | | |
| --- | --- | --- |
| Published: August 09, 2022 | ISBN: 978-965-7738-27-6 | Editor: Gidon Ariel |
The LIST is a detailed look through the window of time into the sins of our Church forefathers committed against the Jewish people throughout Christian history.
"A monumental resource." Rev. Dr. Ronald A Sparks. Retired Army Reserve Chaplain.
"Will capture the hearts and minds of this generation." Dr. Brad Young, Oral Roberts University.
In 2019, Root Source Press published "The LIST: Persecution of Jews by Christians Throughout History." 
Antisemitism has been a scourge of humanity virtually since the beginning of recorded history. Jewish tradition dates it from Laban, as retold in the Haggadah of the Passover Seder. 
Today, while institutionalized Christian antisemitism has waned, it has not completely disappeared. Antisemitic acts perpetrated by Christians as individuals, even if denounced by churches and Christian leaders, still exist and often are explicitly explained by their offenders with the same reasons provided throughout centuries of "accepted" Christian antisemitism.
But antisemitism comes in many flavors. Over the past few decades and even years, we have seen Muslim antisemitism, right-wing antisemitism, left-wing antisemitism, academic antisemitism, journalistic antisemitism, and more. 
Sadly, it seems that antisemitism is only growing.
Soon after the publication of the 2019 book, we realized that while almost a thousand antisemitic events were documented in the LIST spanning almost two thousand years, we saw that there were about that many items reported in 2020 alone!
For this reason, we decided to publish The LIST 2020: Antisemitic Incidents Worldwide.