Published Date: October 06, 2017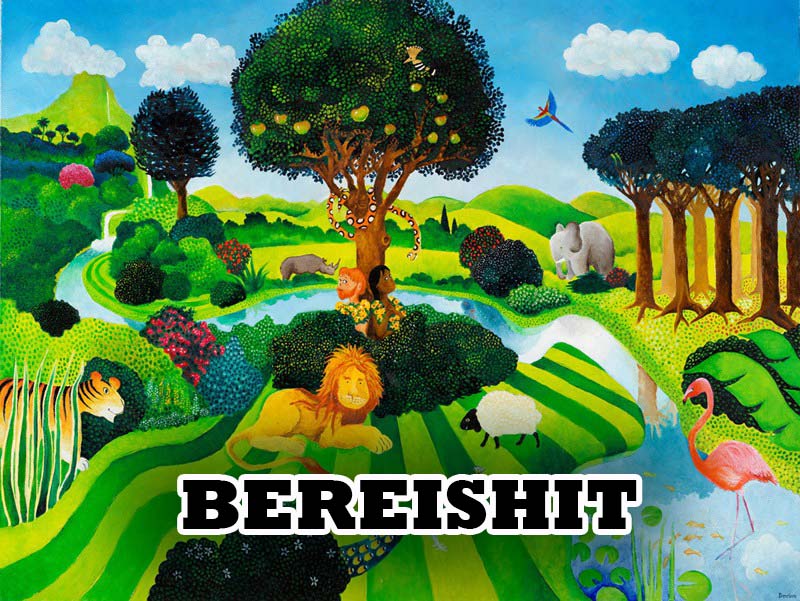 In this Shabbat's weekly Torah portion Bereishit Genesis 1:1 – 6:8, God creates the world in six days. On the first day He makes darkness and light. On the second day He forms the heavens, dividing the "upper waters" from the "lower waters." On the third day He sets the boundaries of land and sea, and calls forth trees and greenery from the earth. On the fourth day He fixes the position of the sun, moon and stars as timekeepers and illuminators of the earth. Fish, birds and reptiles are created on the fifth day; land animals, and then the human being, on the sixth. God ceases work on the seventh day, and sanctifies it as a day of rest.
God forms the human body from the dust of the earth, and blows into his nostrils a "living soul." Originally Man is a single person, but deciding that "it is not good that man be alone," God takes a "side" from the man, forms it into a woman, and marries them to each other.
Click here to continue reading >>
---
In this week's Haftara Prophets reading Isaiah 42:5 – 42:21, opens with a statement by "the Almighty God, who created the heavens and stretched them out, who laid out the earth and made grow from it." This echoes the Torah portion's recounting of the creation of the world in six days.
God speaks to the prophet Isaiah, reminding him of his life's purpose and duty, namely that of arousing the Jewish people to return to being a light unto the nations, "To open blind eyes, to bring prisoners out of a dungeon; those who sit in darkness out of a prison."
Click here to continue reading >>
Happy studying!
The content in this page is produced by and courtesy of Chabad.org.