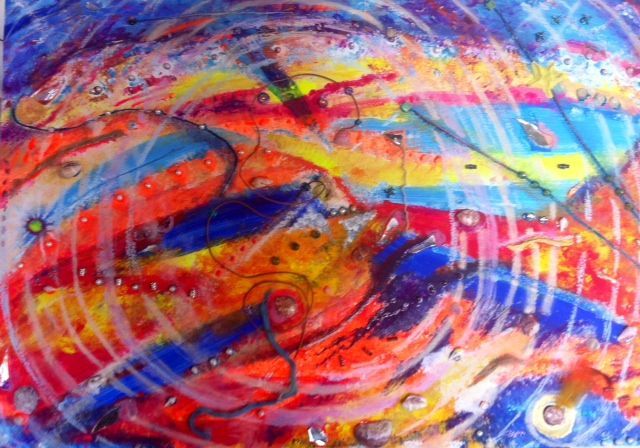 | Published: June 14, 2021
This week's music video: https://youtu.be/b7X_ENnjvNw
Each year when this Torah portion of "korach" comes around I can feel a tinge of sadness and heaviness in my being. This year that feeling is magnified by the tremendous amount of argument and hatred which we are experiencing which seems to be rising to unprecedented levels in our lifetime. I have often asked myself a few basic questions in regard to the concept of "machloket," argument. Is it truly possible to gather together a group of people for a balanced discussion on a matter that in advance we already know there is more than one opinion on how the group should proceed? Is there such a reality as "machloket l'shem shamayim," an argument for the sake of heaven? Surely there must be, as the Talmud asserts that one who puts all of his/her personal feelings aside and is willing to do everything in their power to help correct a wrong against Hashem could indeed carry on an argument for the sake of heaven. In addition, The Slonimer Rebbe brings down a teaching from The Sh'nei Luchot Habrit ( Hashlah Hakadosh) that states that all 250 of Korach's people had intention to argue against Hashem's entrusted servant Moshe Rabenu. They were sure that their argument was for the sake of heaven because they assumed that Moshe wanted all of the,"kavod," spiritual honor to go only to his family. This misconception about Moshe their teacher caused them to commit this grave sin of creating argument against a fellow Jew, against one's teacher, against the Holy Torah and as such, against God.
As a result of their misconception of right and wrong, Korach sets out on his way looking for control. He wanted he "kavod," to be transferred to his family. Korach was willing to argue not only against Moshe and Aharon, who he seemed quite jealous of, but also against "Shalom," Peace. He was looking to create a society where God's daily influence would no longer be necessary. He says as much when he tells Moshe, "and the nation they are all holy and God is in each of them…" ( Bamidbar 16.3).Who needs God? We are all holy. We no longer need this one on one funneling system of you, Moshe Rabenu , receiving all spiritual wisdom directly from God. Done that, been there. This was fine and necessary at Mount Sinai, but now we are all equal. Does that sound familiar?
Reb Levi Yitzchak of Berditchev explains that Korach was sure that only he could represent us in our future. Clearly needed to be the leader, the one who understood everyone's needs better that anyone else. Only he could lead us into The Promised Land. Argument for the sake of argument. Argument to prove that I am right and therefore, you are wrong. Have we heard that lately?
In essence then, Korach argument was an argument against Peace. His jealousy and drive for "kavod," was against every aspect of our lives that is connected to peace in its integral being and purpose. Of the Torah it is written, "Etz chhaim hee la'machazikim bah,… v'chol netivoteha Shalom," the Torah is the Tree of Life to all whom hold on to her, … and all of it's paths are Peace( Mishlei 3.18). "Shabbat Shalom!" Each week we offer blessing to each other in these two names of Hashem. "Va'ahavta l're'acha kamocha, Ani Hashem ( Vayikra 19.18) Ahavat Yisrael is directly tied in to our connection to God. If we don't have Ahavat Yisrael Hashem at best looks away. He has stated repeatedly that He will not bring Shalom to the world until we find the way to make Peace among ourselves. Simple as that! Us, Peace and God are inseparable. It is either an honest, humble priority or, let's tell it like it is, it's not.
Sadly enough we are living in a prolonged period of "I can do it better and frankly, only I can." Please be sure I am not thinking of any one individual. The sad truth is that this attitude permeates every aspect of our society. Don't you think it's time to give it up and allow the blessing we have so often dreamed and spoken about to come down on us for no other reason than we decided to humble ourselves as individuals and lovingly come together as a people who knows that we have and can do it.
Blessings for a Shabbat Shalom, as each week, from my heart and soul
Yehudah
Hope to see you on Motsash LIVE this week, 22:00 Israel time where we get to sing and pray together
As usual we will leave it up and running for our friends in Chutz La'aretz
www.facebook.com/yehudahkatz